Reverse Mortgages
With PCL Financial Group
Is a Reverse Mortgage Right For You?
A reverse mortgage allows qualified homeowners to access their home equity using the value of their home as security for the loan. There are many ways you as a homeowner may be able to use this equity including supplementing retirement income, paying for healthcare costs, remodeling or modifying your home and even purchasing a new property.
Reverse mortgages can add stability to your retirement by easing the burden of aging in place. Let's take a look at what it takes to qualify and why a reverse mortgage might be a great option for you!
A reverse mortgage is a type of loan for clients aged 62 and older that allows homeowners to convert the equity in their home into case income with no monthly mortgage payments. Reverse mortgages can add stability and can be used as part of your financial planning for retirement.

The high-value reverse is a supersized reverse mortgage. It lets older owners, 55 years and older, of high-value homes, borrow up to $4 million on the equity of their property without the need to sell their property to fund their retirement.
Reverse for Purchase, (62 years and older), is a type of reverse mortgage that is insured by the Federal Housing Administration (FHA). This allows you to purchase a new home using the reverse mortgage loan process, eliminating mortgage payments for the new home. This can be a great option for seniors who want a new home that may meet their physical needs, want to move closer to family, or just downsize.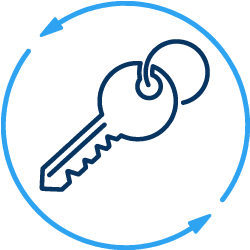 Reverse Mortgages are for people 62 years and older who are looking to have more control over their assets, investments, and cash flow, and be better prepared for retirement. Reverse mortgages work by making payments to the borrower based on the percentage of the equity that has been built up in the home. The loan will be repaid when the borrower sells the home, moves out of the home, or passes away..

A reverse mortgage is a loan secured by your home

It must be your primary residence

Allows borrowers to access a portion of their equity tax free

No payment required until the last homeowner moves, dies or sell

Borrower maintains title of the home

Borrower responsible for property taxes & homeowner's insurance

The amount borrowers receive is determined by the HUD calculations

Borrowers never have to make a monthly payment

There is never a prepayment penalty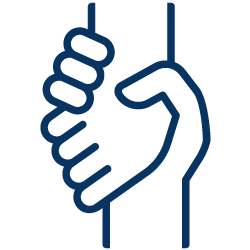 Long-Term Care/Healthcare
A reverse mortgage can help qualified homeowners cover the costs of long-term care and increase cash flow that can be used to pay for long-term care, such as home care services, including metal preparation, assisted living, nursing homes, out-of-pocket medical expenses, and home safety.

It can pay off an existing mortgage by converting a traditional mortgage to a reverse mortgage eliminating mandatory mortgage payments. A reverse mortgage offers more flexibility that other mortgages don't, meaning you decide if and when you make mortgage payments.
If you are one of the many people who are retired or close to retirement, may have started saving too late and because of this, you may not have enough assets to cover future living expenses. With a reverse mortgage, you can convert this equity into cash, which can be used in a variety of ways to supplement your retirement income.
If you are looking to stay in your home, but require some home improvements to accommodate future needs, you do not want to acquire the funds from your retirement savings to cover these costs. With a reverse mortgage, it is possible that you can convert some of your home equity into a reverse mortgage.
With reverse for purchase, you can purchase your next new home. Whether you want to upsize, downsize, or to the right size to find a home more suitable for your long-term needs, reverse for purchase may be the option for you.
Considering a Reverse Mortgage?
We'll help you
every step of the way.
"Josh L. and his stellar team made my 4 refinances a breeze and really gave my family peace of mind when so many lender transactions in the past have turned into gut-wrenching headaches.
They make everything simple, and straightforward and communicate constantly as to what is going on with your loan. I will happily keep coming back to them for all future lending needs."
Rachel Friedland